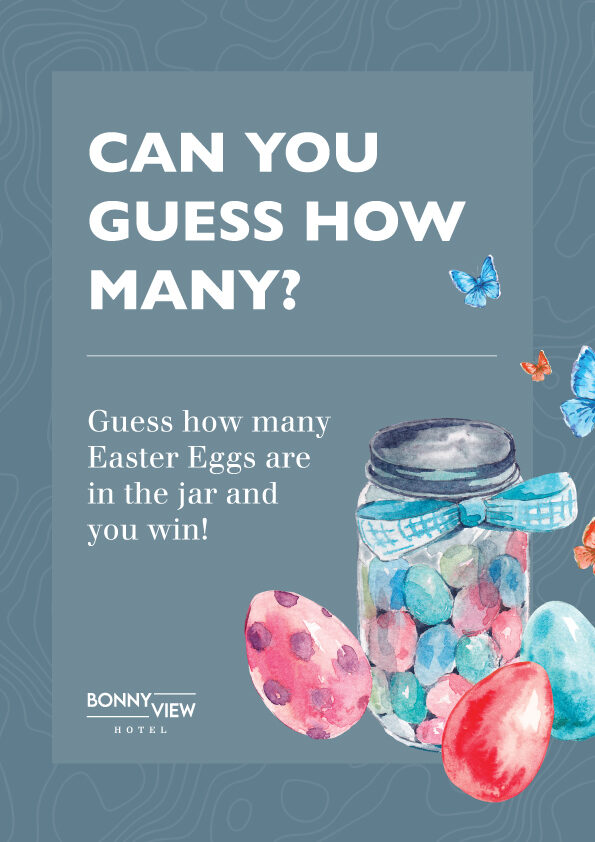 Guess How Many Eggs
Saturday, 8 April
The game to end all games. Pure skill, knowledge and power. Guess how many eggs are in the jar this Easter and WIN the whole lot!
Purchase any kids meal for an entry ticket to begin guessing. Get the kid's involved too!
Winner will be drawn on Saturday, 8 April at 3pm.
Book yourself a table now!
T&C's apply. See staff for details.
We promote the responsible service of alcohol and gambling in our hotel.